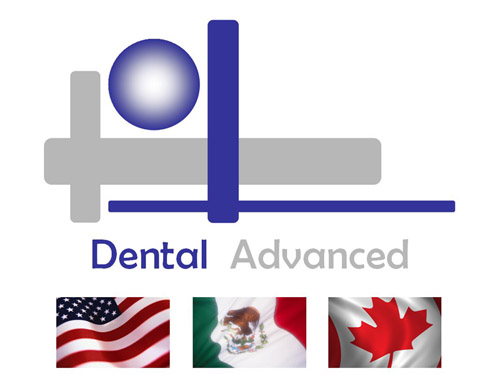 Nogales Dental Advanced
Avenida Alvaro Obregon #147
Nogales, Mexico
Mexico Phone: 011-52 (631) 312-9126
US Phone: (520) 208-9900 / (520) 208-9902
Hours
Monday to Friday 7:00 a.m. to 4:00 p.m.
Saturday 6:30 a.m. to 2:00 p.m.
Closed on Sunday
We are located just a short three-block walk from the DeConcini Pedestrian Border Crossing, just call if you would like an escort from the border. Your health is important to us!
Nogales Dental Advanced has a staff of well-educated and experienced dentists who specialize in general dentistry, orthodontics, endodontics, periodontics, cosmetic dentistry, restorative dentistry and dental surgery.
Dr. Victor Manuel Perez Nunez, D.D.S.
Dr. Miguel Angel Hurtado Avalos, , D.D.S.
Dra. Bertha Patricia Ramirez Mendez, D.D.S.
Dr. Jorge Soto Gutierrez, D.D.S.
Dr. Ricardo Correa Lorda, D.D.S.
Dr. Ernesto Quintero Robles, D.D.S.
Dr. Adrian Brau Figueroa, D.D.S.
Our comfortable, modern offices are conveniently located just steps from the border among restaurants, curio shops and pharmacies in the Nogales Tourism District. We are a customer-oriented dental office, and your health is important to us!
We accept cash, credit cards and debit cards for our services, and if you have dental insurance we will prepare the paperwork you will need to file for reimbursement with your insurance carrier.