Nogales General Dentistry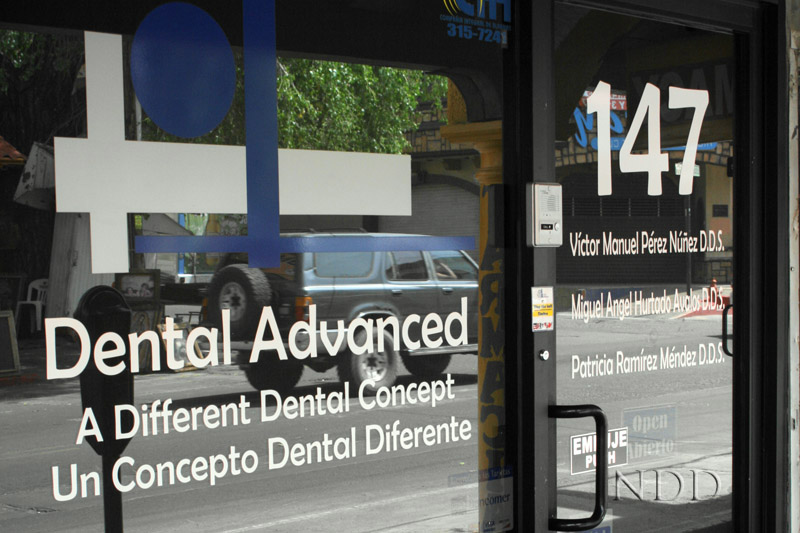 Nogales, Mexico is known for its low-cost, high-quality dental care. All dentists in Nogales, regardless of what dental specialty they may be trained in, are first trained and certified in the practice of general dentistry.
This means that if you need to have a dental examination, get your teeth cleaned or have a basic procedure such as a tooth extraction, you can contact any of the dentist offices listed and they can accommodate your needs.
It also means that you can continue or resume regular dentist visits for checkups and cleaning, all at reasonable prices. And many of the general dentistry providers accept U.S. dental insurance.
In addition there are specialists who are trained to perform specialized dental work, such as orthodontics or dental surgery. Read more.
Information about Nogales general dentistry providers. Basically every dentists in Nogales is a general dentist. There are some that have taken additional studies and degrees to become Nogales dental specialists, like endodontists, orthodontists or pediatric dentists. Nogales Dentists Directory is your best source of dentistry information for Nogales Sonora Mexico. We do not accept every dentist in Nogales on our listings, because there are some Nogales dentists that are, quite frankly, not up to international standards of dentistry. And this especially presents a problem because it is very difficult, if not impossible, to sue a Mexican dentist. That is one reason why Nogales dentist services are less expensive, because the Nogales dentists do not have to pay malpractice insurance like American dentists. Still, there are many fine Nogales Mexico dentists, and Nogales Mexico is a great place to get a Nogales teeth cleaning, Nogales dentures, root canal, dental veneers, dental fillings, braces from Nogales orthodontists, Nogales cosmetic dentistry, dental crowns, and basically any type of family dentist care in Nogales. And do not forget to check our prices for Nogales dental services!