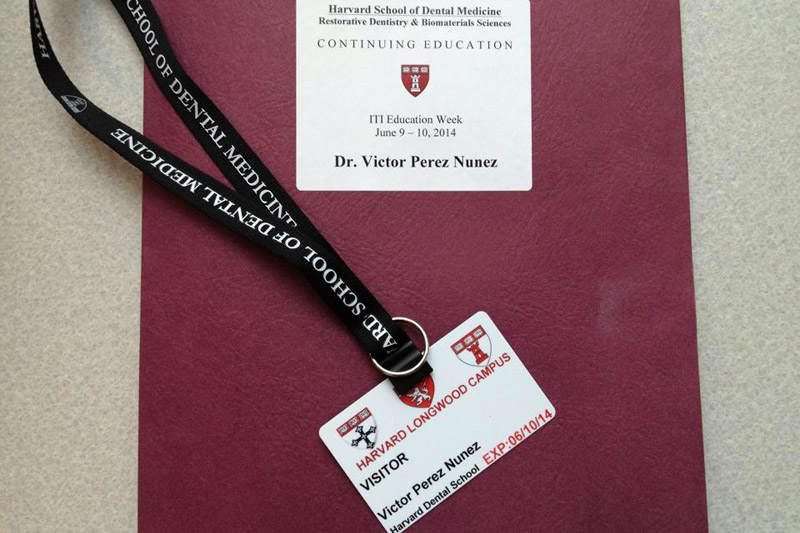 It is true that when you walk across the border to visit Nogales, Mexico, that you have entered an entirely different country. However, when it comes to visiting a dental professional in Nogales, the differences pretty much stop at the language (and even that is not a barrier, as the staffs of most dentist offices speak fluent English).
The reason for this is that in dentistry, like other medical professions, there are accepted universal standards for care. People's teeth do not differ based on nationality, we suffer the same oral problems regardless of where we live. And the profession of dentistry is pretty much practiced the same way in countries around the world, perhaps with exceptions of more advanced equipment and techniques in more industrialized nations.
Many of the dentists in the dental tourism districts of Nogales, Mexico not only have internationally recognized advanced degrees in various specializations of dentistry, but they also maintain their professional knowledge and expertise by attending professional training in the United States.
And many of the dentists in Nogales, Mexico are members of the American Dental Association and other professional organizations that require not only that they adhere to strict professional standards, but that they perform ongoing training.
An example of this is Dr. Victor Manuel Perez Nunez, DDS, the CEO of Dental Advanced in Nogales, Mexico. "Dr. Victor," as he is affectionately known, is certified by the Mexican Dental Association (MDA) and the American Dental Association (ADA), among having other certifications.
Dr. Victor regularly attends classes in the United States to learn new techniques and technologies. For example, last year he attended specialized training in Restorative Dentistry and Biomaterials Sciences at the Harvard University School of Dental Medicine.
So yes, you can have your dental work done by a Harvard-educated dentist, without paying Ivy League prices!
Nogales Dentists Directory is your best source of dentistry information for Nogales Sonora Mexico. We do not accept every dentist in Nogales on our listings, because there are some Nogales dentists that are, quite frankly, not up to international standards of dentistry. And this especially presents a problem because it is very difficult, if not impossible, to sue a Mexican dentist. That is one reason why Nogales dentist services are less expensive, because the Nogales dentists do not have to pay malpractice insurance like American dentists. Still, there are many fine Nogales Mexico dentists, and Nogales Mexico is a great place to get a Nogales teeth cleaning, Nogales dentures, root canal, dental veneers, dental fillings, braces from Nogales orthodontists, Nogales cosmetic dentistry, dental crowns, and basically any type of family dentist care in Nogales. And do not forget to check our prices for Nogales dental services!