Nogales, Sonora, Mexico
Lots to enjoy, and great dentists too!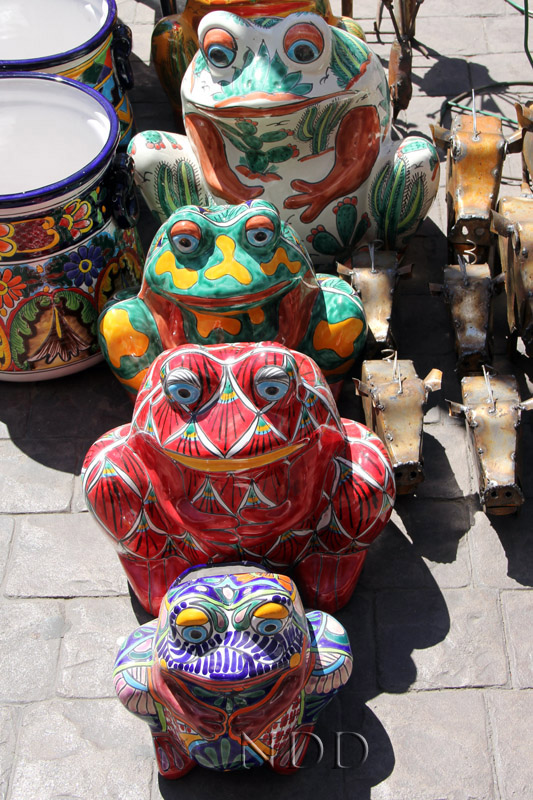 The city of Nogales, Sonora, Mexico is not only a prime dental tourism destination, it is also a fun and interesting place to visit.
It is easy to find the Nogales border, just take I-19 south from Tucson. The interstate ends in downtown Nogales, where you will conveniently find border parking lots. After you have parked your vehicle, just walk the short distance to the pedestrian border crossing, go through the turnstiles and… you are in sunny Mexico.
At this point you may be asking yourself, "Where to begin?"
Directly ahead you will pass by taxi drivers who will take you to any destination in the city of Nogales, Mexico. But there is lots to explore, discover and enjoy within walking distance of the border tourism zone.
Purchase discounted medicines at one of the nearby pharmacies. Find an interesting curiosity at one of the brightly colored curio shops. Walk around and snap some photos of unique and historic sights, like the Paroquia de la Purissima Concepcion. Visit the museum of art to see the latest art on display. Or push some buttons on a slot machine at the casino.
And as you begin to get hungry from all of the sightseeing and shopping, stop at one of the wonderful eateries in the border tourism zone for an authentic Mexican meal and a chilled local beverage (margaritas, anyone?).
Oh, and don't forget your dentist appointment!